To watch Ant's award-winning performance in 1080p, go fullscreen
As we close out 2020 we must report on the absolutely devastating year it's been for TWiT, its staff, and some of its shows. We also have our pick for the best TWiT moment of 2020.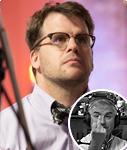 It appears that hearing Leo Laporte constantly complain about not being able to take a vacation was the final straw for Karsten Bondy, who turned in his resignation letter last month. We're totally kidding… he was unceremoniously fired like past employees.
Karsten had been slavishly working with Leo his entire life, from the days of Dev Null to ZDTV, to TechTV and most recently, TWiT. He even won a California Emmy. But it appears that his dedication and loyalty to the fat man meant absolutely nothing. As CEO Lisa Laporte once merrily quipped "I like to fire people before Christmas, it stings more that way."
2020 is not done. I am officially out of a job.

— Karsten (@karstenbondy) November 19, 2020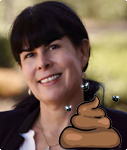 Furthermore, cutting dead weight was again a theme at TWiT this year. As recently announced on TWiT's website, this year saw the end of some stellar and not-so-stellar shows. Gone is the extremely entertaining (and primary stockpile of Heil microphones) Ham Nation. Also gone is Ask The Tech Guy, Hands-On Android, Hands-On iOS, Hands-On Mac, and Hands-On Wellness. I have to say that all these shows were a steaming pile of merda, and anyone who watched must have realized they were simply a way to recycle the same drab content over and over again.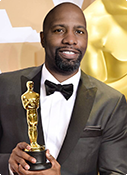 Last by not least, in honor of TWiT recently releasing their "Best of" shows, we asked our crack research team to search the thousands of hours captured on our DVR for the definitive "Best Of TWiT 2020" and the video above was the winning entry.
We look forward to enthusiastically covering the TWiT train wreck for many years to come, unless something like the economy puts it out of its misery. That being said Happy New Year from all of us at TotalDrama, and remember to remain in your basement at all times, just like Dr. Fauci ordered.
If you see anything newsworthy please (1) visit our chat room, or (2) leave an anonymous comment below, or (3) submit a tip by clicking on "Feedback & Tips" to the right. Thanks again to the anonymous guy from Florida who provides our research team with the best leads.